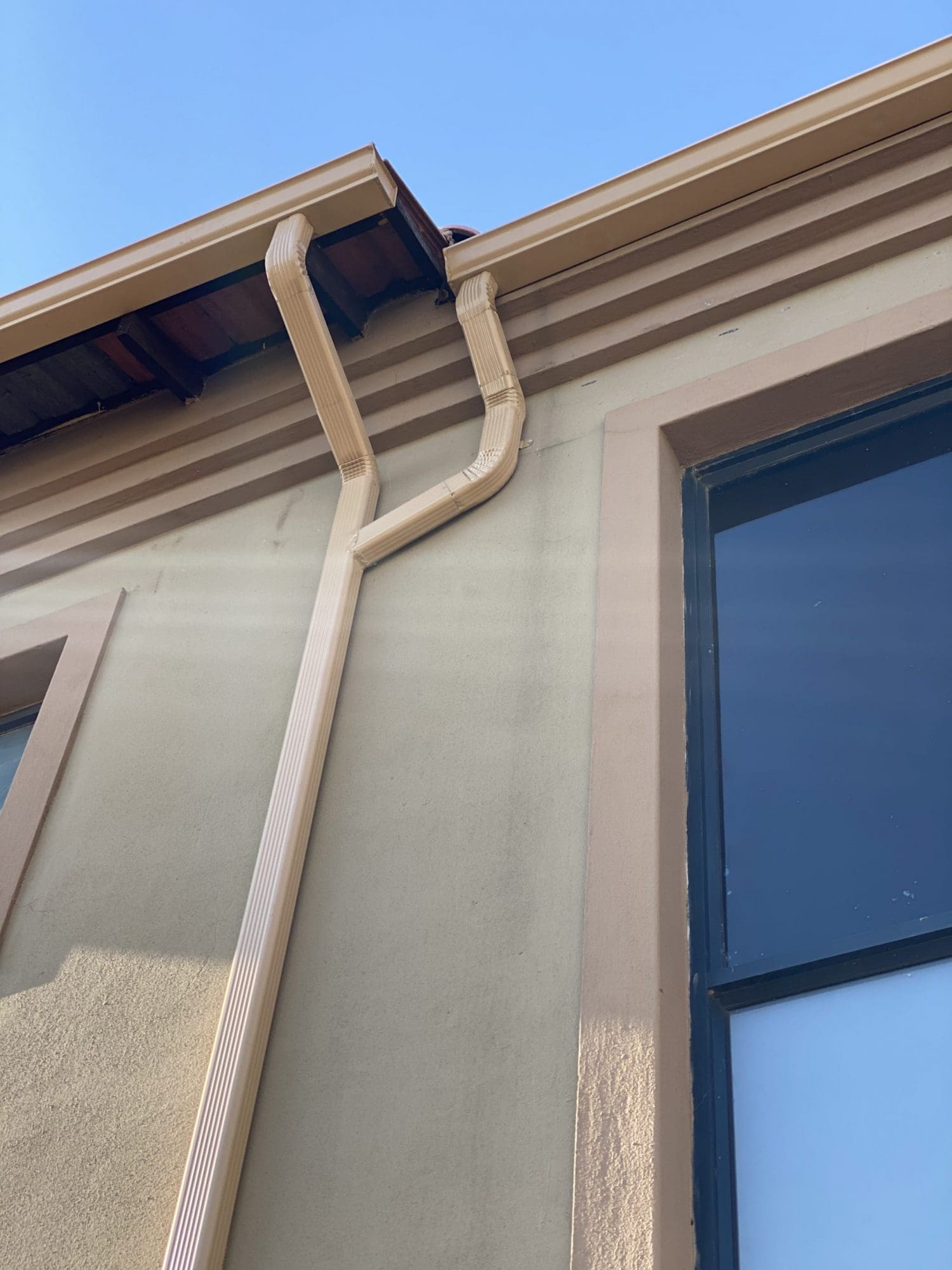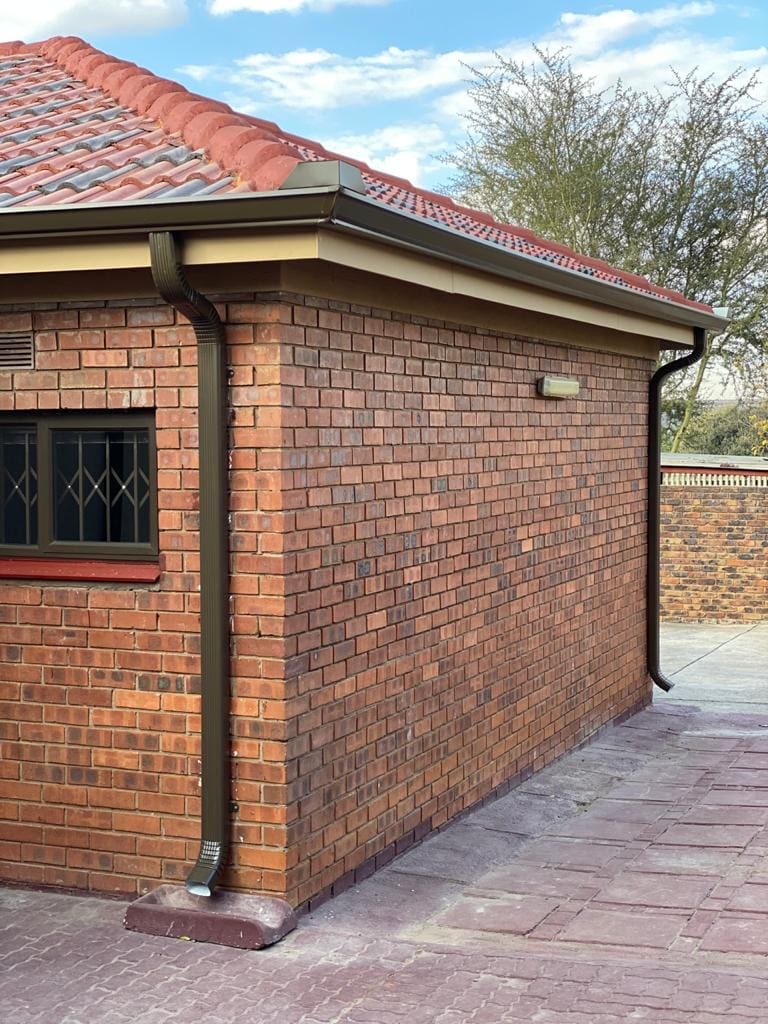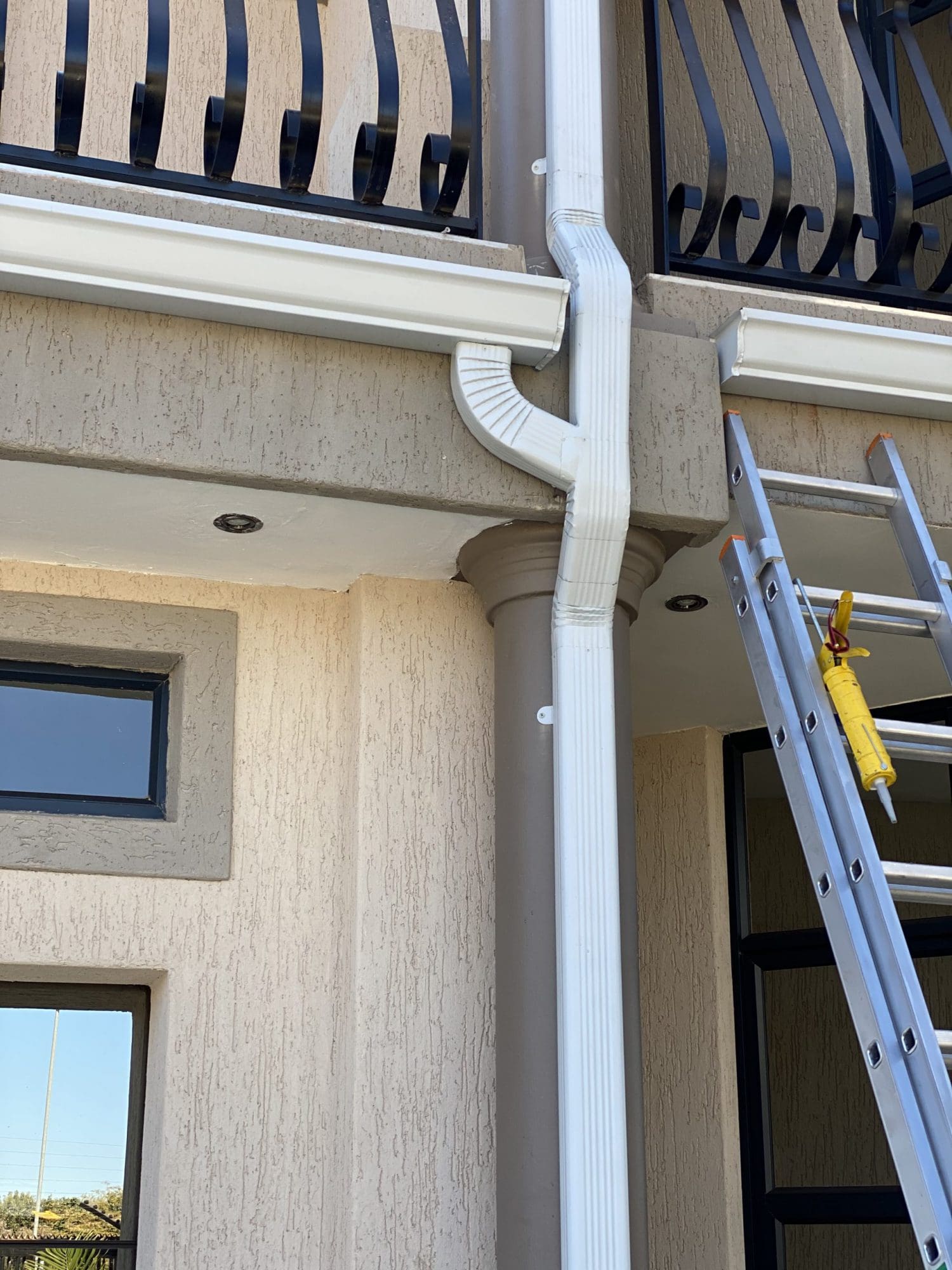 What are gutter Downpipes?
"Manufactured installation specifications"
Gutter downpipes are used to control the flow of rainwater. This is done to prevent excess weight from building up on the roof and to direct the water away from walls so as to not cause damage to walls.
Gutter Downpipe Specifications:
Our gutter downpipes are manufactured on the installation to ensure that they are the correct height from the roof and ground for optimal water direction, and they are available in the following sizes:
80x50mm and 105x75mm.
Our gutter are roll-formed on installation site to exact size, meaning no joints and no leaks, offering multiple advanttages and ensuring top quality.
Our gutter down pipes are prepainted aluminium-zinc coated steel with distinctive smooth, flat fine spangle. The coating composition by weight is 55% aluminium 45% zinc alloys applied by a continuous hot-dip coating process, similar to that of continuous galvanising.
Why choose Speco Guttering Serices
We are experts in the manufacture, installation & maintenance of Gutter Downpipes
Excellent workmanship & customer care
Affordable prices without compromise to quality
Free Consultation & Obligation Free Quote
We go an extra mile to make our clients happy.